Here's a new way I found to create video.
This is a cool 1-2 kind of punch. It's part of a system called Traffic Titan. I won't sell you on it here but if you're interested, shoot me a comment below and I will forward you the info.
This is specifically designed to pull info from sales pages and place them on youtube. Then you can get a few dollars from the product's sale. I am currently interested if it does the job for video. I played with it for a bit and made a short video about a freelance writing program.
The software Web2Image lets you make slides from screenshots of the sales page.
Seemless Duo
The Image2Video software imports the slides in vary nicely. It has backgrounds, music and cute transitions.
I can see where this might help a ministry promote products that can help support the work of the ministry.
Now that I have published 5 books on Amazon, I can tell you that I would love to hep you do the same. Maybe I'm not ready to coach a tribe (because i'm writing books), I can suggest this product, which does in fact produce the Reboot Faith ministry a little money. So vote for Pedro and make all your dreams come true.
Be blessed and keep smiling.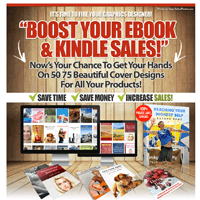 Click Here For E-Book Cover Templates and Training >